2201 - Elizabeth Longsdon (snr) to John Longsdon, 15 Feb 1811
Transcription
Letter Details
Transcription
s
Image 1 of 4
Image 2 of 4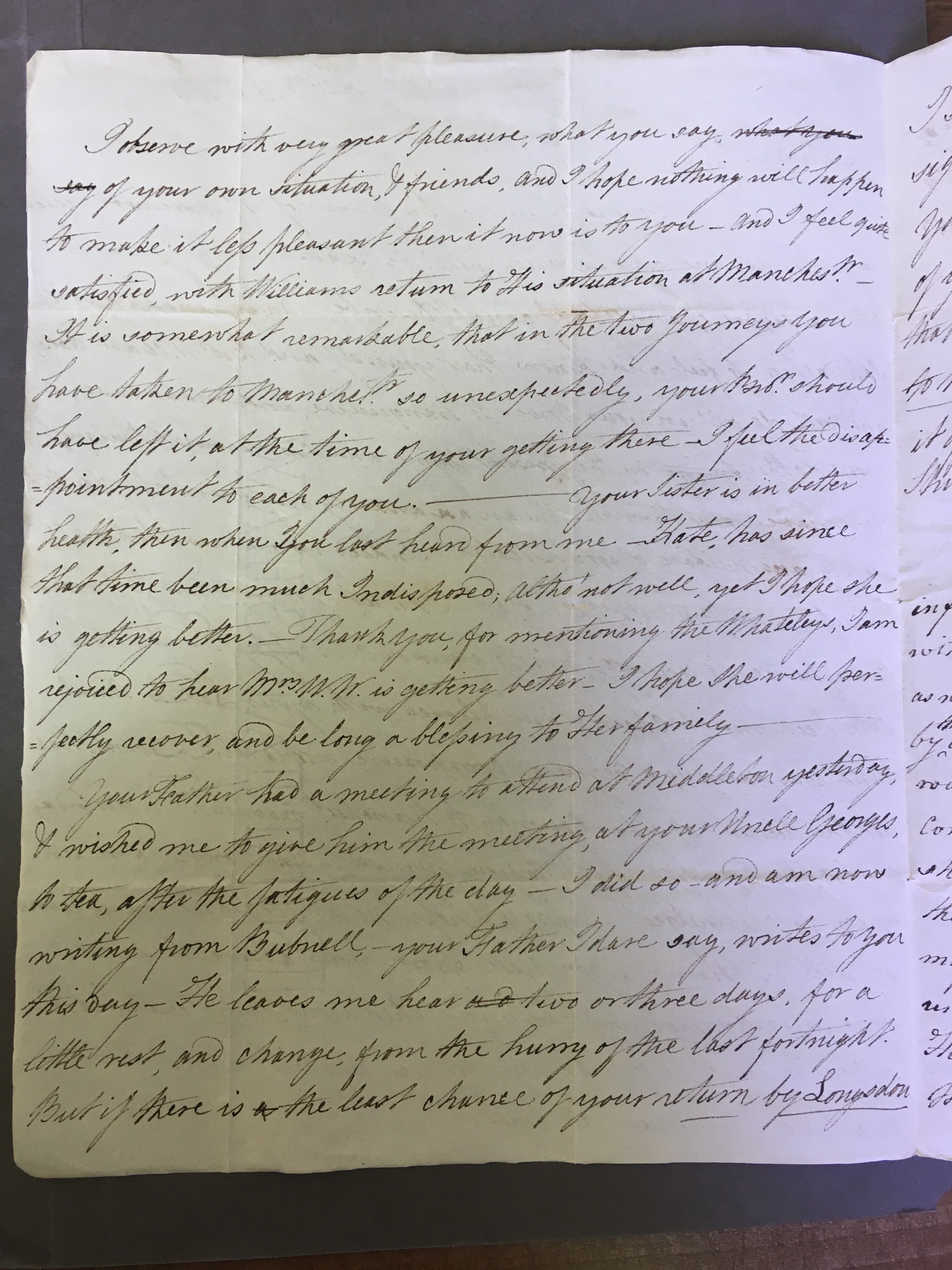 Image 3 of 4
Image 4 of 4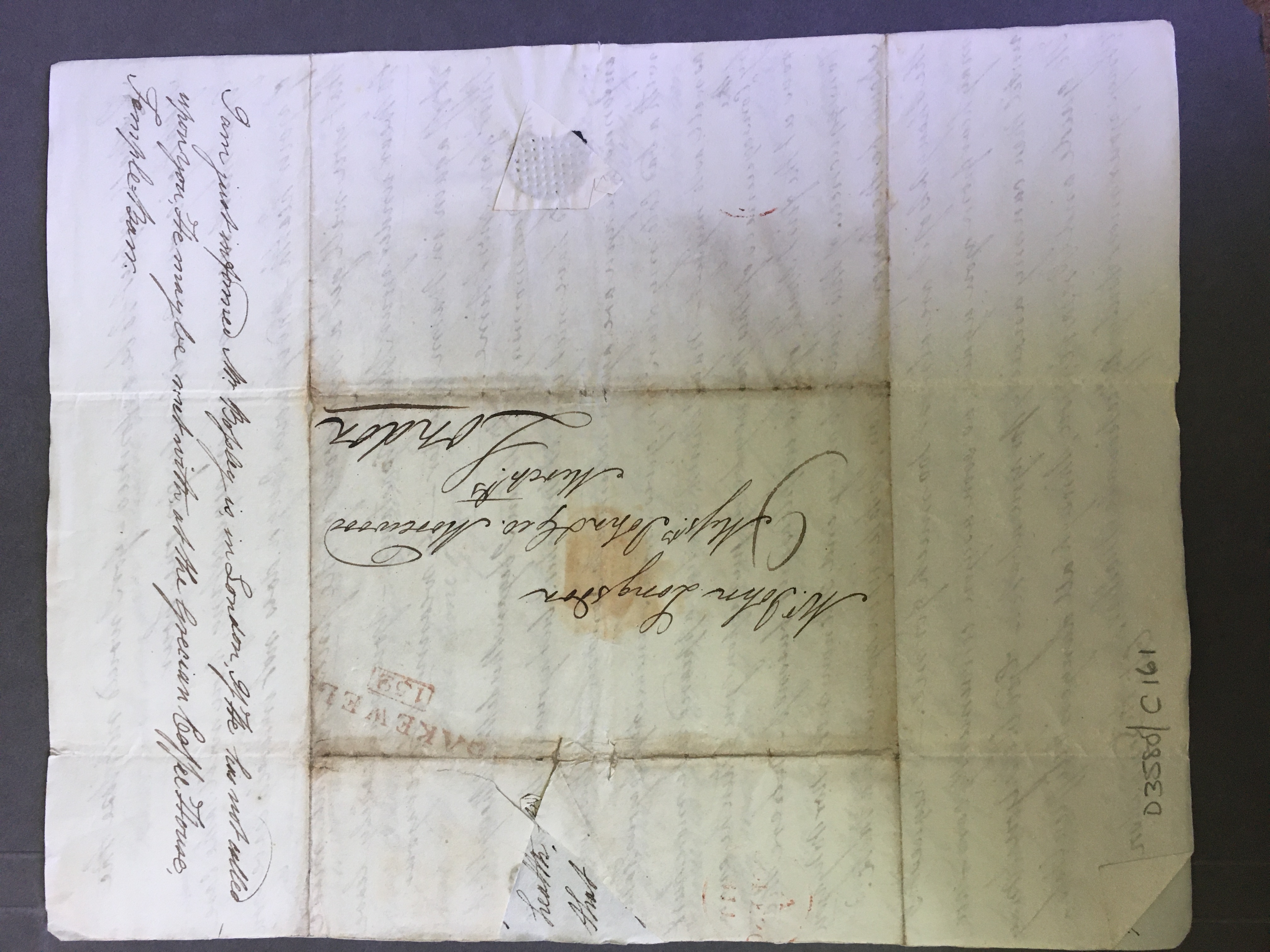 Create a New Transcription
View Existing Transcriptions
No existing transcriptions to show.
Please check back soon.
Details
Elizabeth Longsdon (snr) to John Longsdon, 15 Feb 1811
She is anxious about her husband, but satisfied to know that John and William are doing all in their power to 'tranquilize' their father given the recent unpleasant business. Elizabeth cautions John to take care of his own health, too. She has gone to Bubnell at father's request to meet him there, and is now staying for 2 or 3 days for a rest. If his cough does not improve she urges him to wear a waistcoat of finest flannel under his shirt. She ends with concerns for her husband, who is badly affected by a cold, a journey and the 'unpleasant business'.
Longsdon [Derbyshire, England]
Messrs John & Geo Morewoods, Merchts, London [England]