2198 - Christina Findlay to David Anderson, 14 February 1790
Transcription
Letter Details
Transcription
s
Image 1 of 4
Image 2 of 4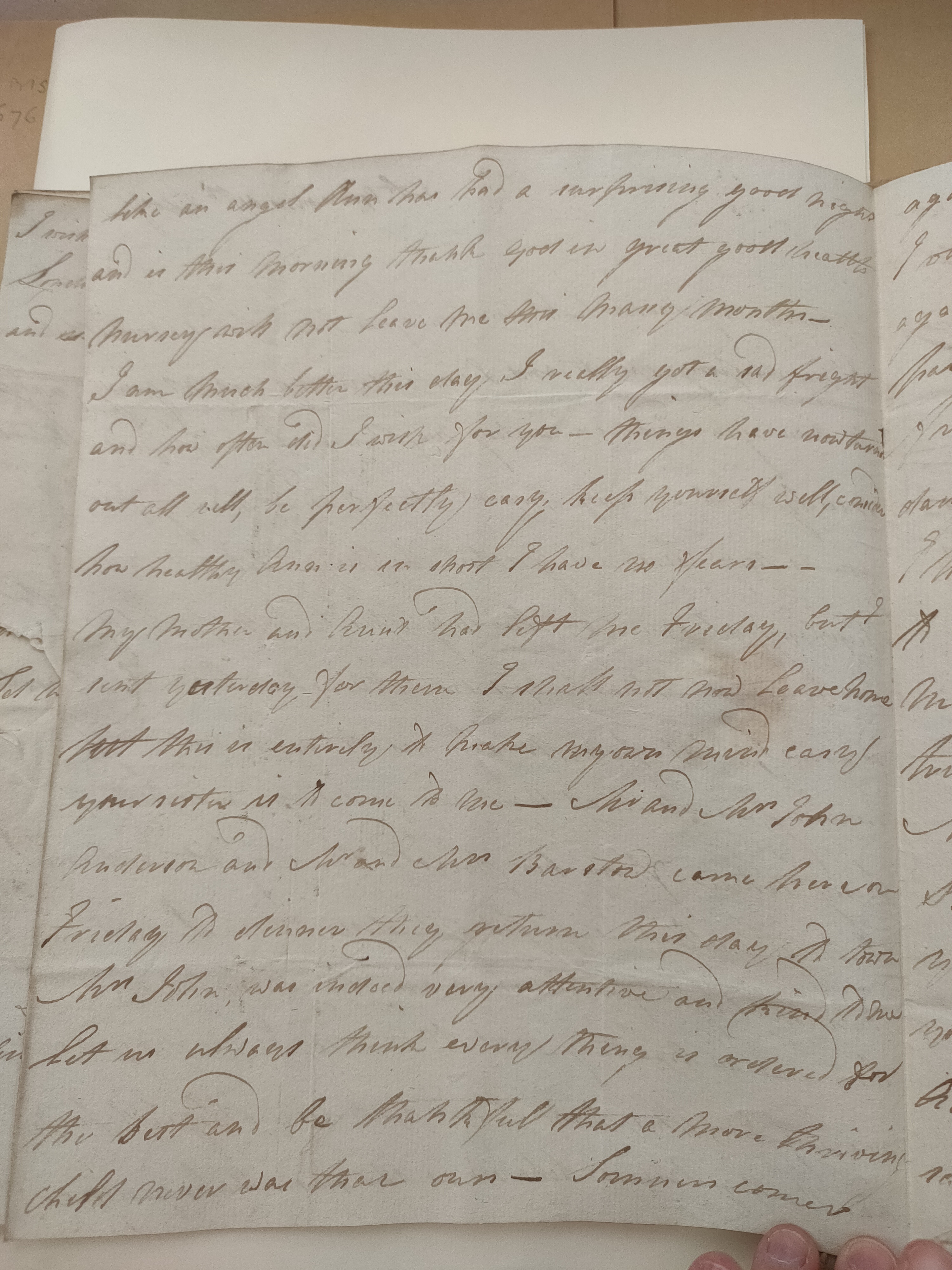 Image 3 of 4
Image 4 of 4
Create a New Transcription
View Existing Transcriptions
No existing transcriptions to show.
Please check back soon.
Details
Christina Findlay to David Anderson, 14 February 1790
David's letter has been a cordial to her 'drooping spirits'. Their daughter Ann is well but her wet nurse is ill so she will be weaned. Christina has been worried about Ann but now has no fears. She urges David to take care of himself for their sake.
St Germains [Longniddry, Scotland]