2178 - James Longsdon (snr) to James (jnr), John and William Longdson, 9 October 1801
Transcription
Letter Details
Transcription
s
Image 1 of 4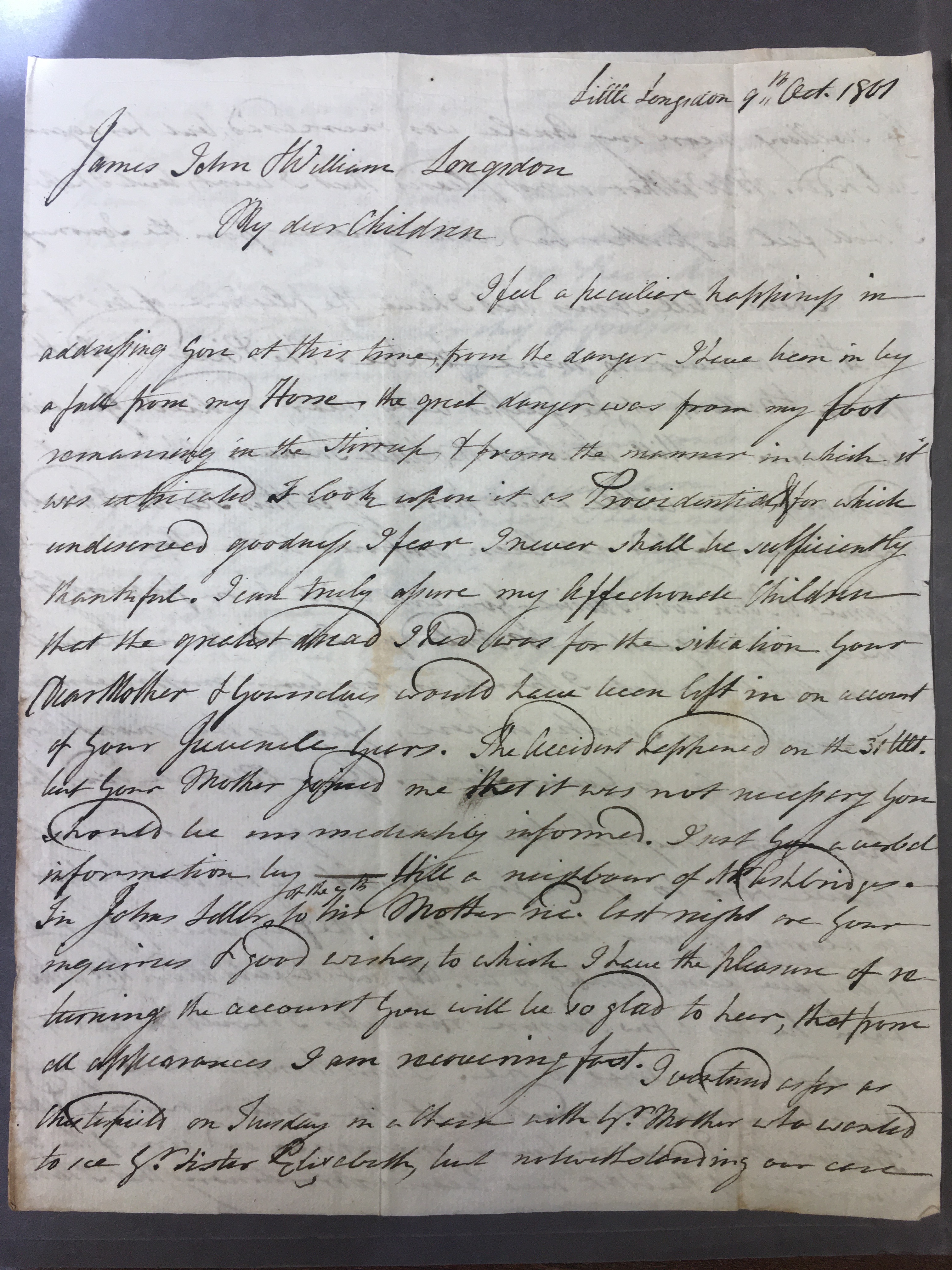 Image 2 of 4
Image 3 of 4
Image 4 of 4
Create a New Transcription
View Existing Transcriptions
No existing transcriptions to show.
Please check back soon.
Details
James Longsdon (snr) to James (jnr), John and William Longdson, 9 October 1801
James tells his sons of a serious accident he had in late September (and which his parents had kept from them) in which he fells from his horse. He has some swelling in his ankle but is recovering. He discusses the news of peace and hopes his sons will not see peace disrupted by civil war or 'the anarchy of foolish republicanism'. Their mother leaves a short note to John, asking for a letter from William.
Little Longsdon [Derbyshire, England]
Heath [Derbyshire, England]